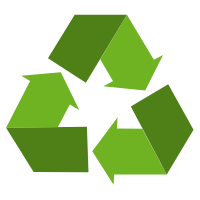 BUY BACK PROGRAM
Take Advantage of our Buy Back Program
and return your boxes to Budget Box Guy!
New Boxes Price List
Whatever your moving or shipping needs…
Budget Box Guy carries a large inventory of quality boxes in all sizes!
Due to Supply & Demand, we may be short on certain sized boxes.
Please Call for Availability.
Prices listed are per box.
Edit
Sizes
Uses
Prices
Buy Back
Program
1 Cube Box
12x12x12
Books, Odd
Shaped Objects
$2.50
$0.25 ea
Buy Back
1.5 Cube Box
16x12x10
Dishes, Books,
CDs & Heavier
Items.

1-25
$2.65*

26+
$2.50*

* per box

$0.50 ea
Buy Back
2 Cube Box
18×15.5×12.5
Books, CDs,
DVDs, Pots,
Pans, Dishes,
Everyday Items.

1-10
$2.90*

11-25
$2.80*

26-50
$2.70*

51+
$2.60*

* per box

$0.50 ea
Buy Back
2.5 Cube Box (Used)
(19.5x15x15)
The Perfect Box
Books, CDs,
DVDs, Pots,
Pans, Dishes,
Everyday Items.
$2.75
$0.50 ea
Buy Back
3 Cube Box
18x18x18
CDs, DVDs,
Lampshades,
Pots, Pans,
Dishes,
Everyday Items.

1-15
$3.70*

16-30
$3.55*

31+
$3.40*

*per box

$0.50 ea
Buy Back
4 Cube Box
18x18x21
Lampshades,
Small Appliances,
Pots & Pans.

1-5
$4.25*

6-15
$3.95*

16+
$3.75*

* per box

$1.00 ea
Buy Back
5 Cube Box
18x18x27
Lampshades,
Small Appliances,
Pots & Pans.

1-30
$4.75

30+
$4.65*

* per box

$0.75 ea
Buy Back
6 Cube Box
20x20x26
Linens, Pillows,
Blankets, Toys,
Lamps &
Light Items

1-10
$5.00*

11+
$4.75*

* per box

$0.75 ea
Buy Back
8 Cube Box
24x24x24
Linens, Pillows,
Blankets, Toys,
Lamps &
Light Items

1-10
$6.85*

11+
$6.75*

* per box

$0.75 ea
Buy Back
China Box
18x18x28
Plates, Dishes

1-5
$11.00*

6+
$10.00*

* per box

$2.00 ea
Buy Back
File Box
With Attached Lid
15x12x10
Perfect for Books
and Heavy Items
up to 35lbs.
(Bankers Box)

1-20
$3.99*

21+
$3.79*

* per box

No
Buy Back
Small Mirror Box
37x4x27
Universal Mirrors
& Pictures
$7.95
$2.00 ea
Buy Back
Large Mirror Box
48×4.5×33
Universal Mirrors
& Pictures
$9.95
$2.00 ea
Buy Back
Large T.V. Box
54x35x6.5
Fits up to 54″ T.V.
$35.00
$4.00 ea
Buy Back
Wardrobe Box
with Bar
24x20x45
Clothing, Dresses,
Jackets & Suits
$19.95
$3.00 ea
Buy Back